What is Ansible
Ansible by Red Hat is a radically simple IT automation engine that
automates cloud provisioning, configuration management, application deployment, intra-service orchestration, and many other IT needs. Designed for multi-tier deployments since day one, Ansible models your IT infrastructure by describing how all of your systems inter-relate, rather than just managing one system at a time.
Core Capabilities
Deploy apps. Manage Systems. Crush complexity.
Solve problems once and share the results with everyone.
Break down silos. Create a culture of automation.
Automate the technologies you already use.
Why Data Fusion Specialists?
Data Fusion Specialists team of expert engineers can optimize Ansible to your specific business needs. We provide decades of industry expertise with
partners like Red Hat, and use that experience to provide the perfect solution for your business. When you partner with us, you receive the combination of top of the line products with services and support that you won't find anywhere else.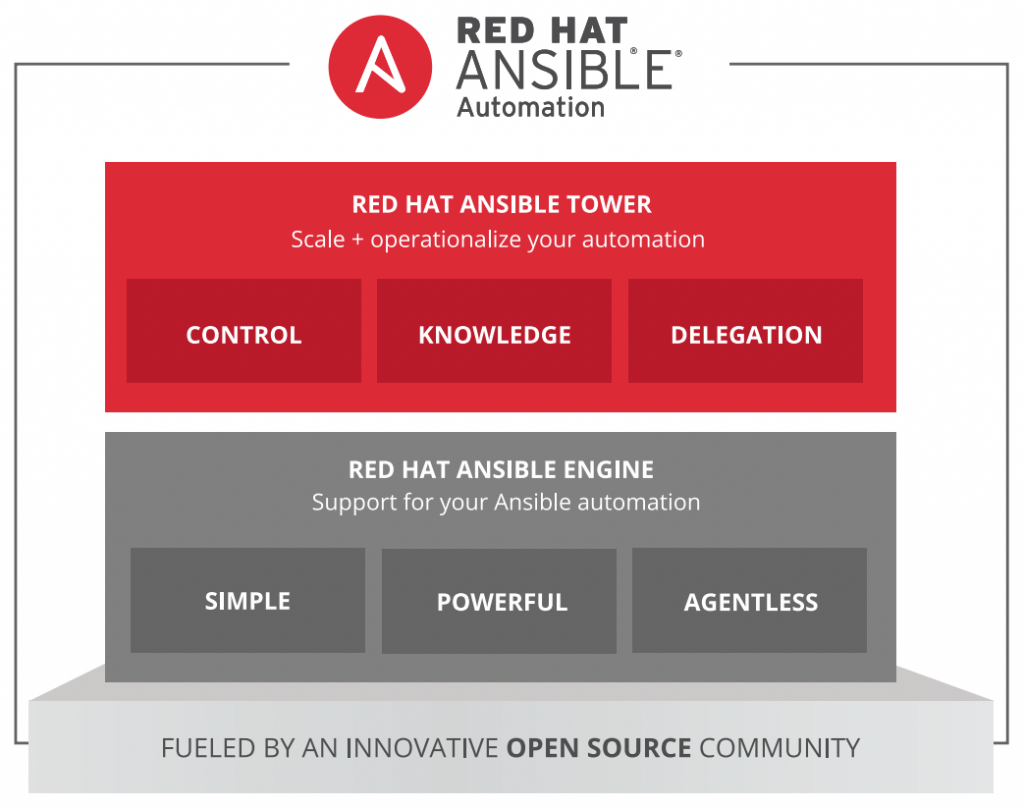 Features
Automation for Everyone
No matter where you are in the organization, or how technical—Ansible gives you a common language to describe your IT infrastructure. It's easy-to-learn, self-documenting, and doesn't require a grad-level computer science degree to read. Automation shouldn't be more complex than the tasks it's replacing.
Community-Powered
Ansible is the most popular open source automation tool on GitHub today with more than a quarter million downloads per month. With over 2,000 contributors submitting new modules all the time, rest assured that what you are automating is covered in Ansible already, or will be very soon